Microsoft is driving innovation in which AI can be used to teach machines to learn from and respond to the physical world. Fresh Consulting was requested to create an interactive public demonstration for a trade show using an existing delta type robot. The result was this air-hockey goal defending robot that increased visitors to the Microsoft AI exposition area.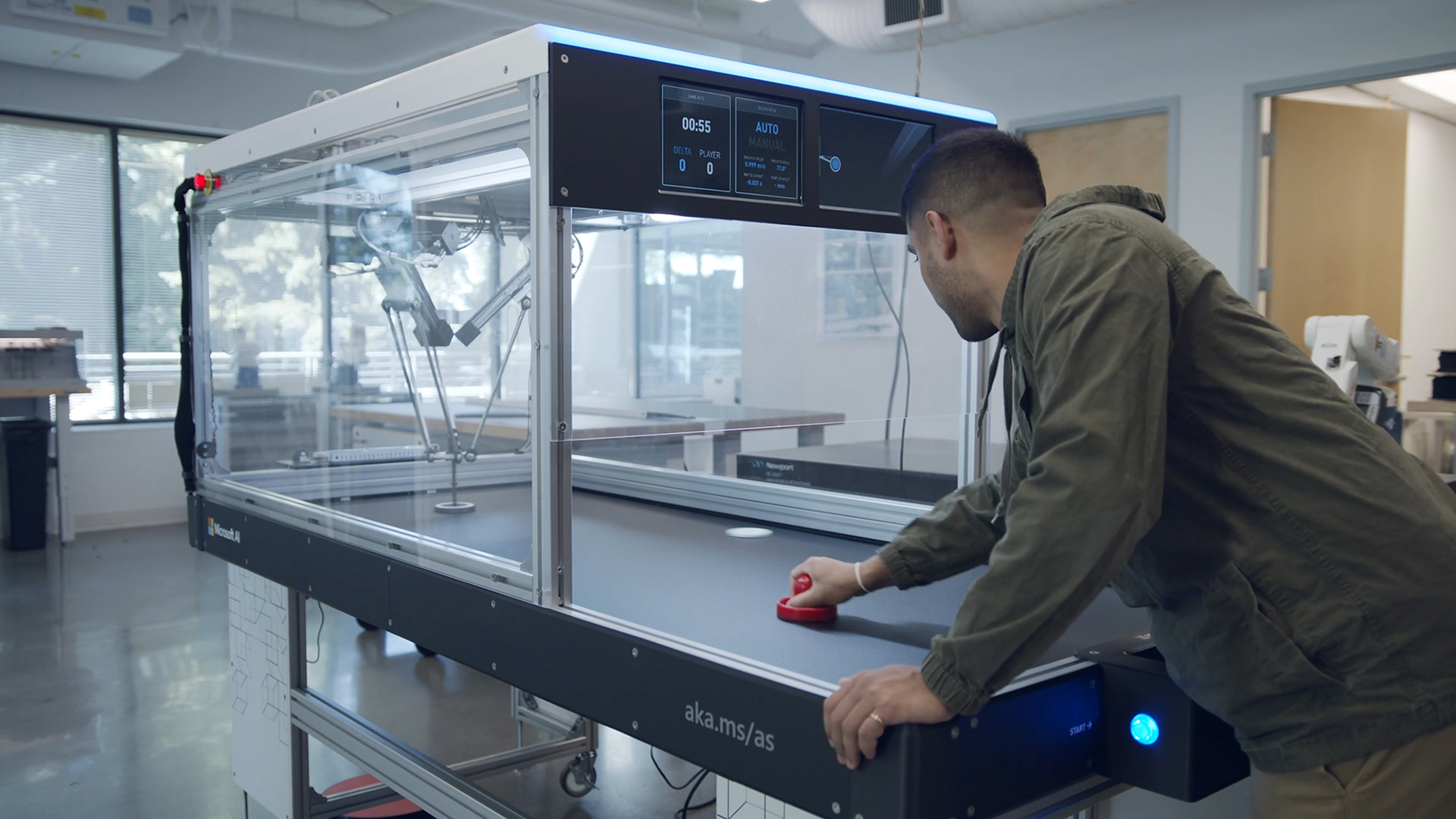 AI TO AUGMENT CAPABILITIES
Autonomous systems are capable of sensing and dynamically responding to changing environments to accomplish desired goals. When designed with a focus on people, AI can extend capabilities and help increase successful outcomes.
The Delta Bot lets you toggle between Auto Mode and Manual Mode via a Microsoft Xbox Adaptive Controller. By switching to Manual Mode another person can then control the Delta Arms with an Xbox Joystick.